Queen Elizabeth national park
This is a wonderful national park this fertile equatorial area is especially scenic, with two lakes connected by a channel overlooked by a high peninsula. You will also find volcanic craters, grassy plains and tropical forests.
Because of this it has one of the highest bio-diversities in the world. Hunting exhibits such as stuffed animals and elephants tusks may still be found decorating some lodges in the park but the emphasis is more on shooting with a camera rather than a gun.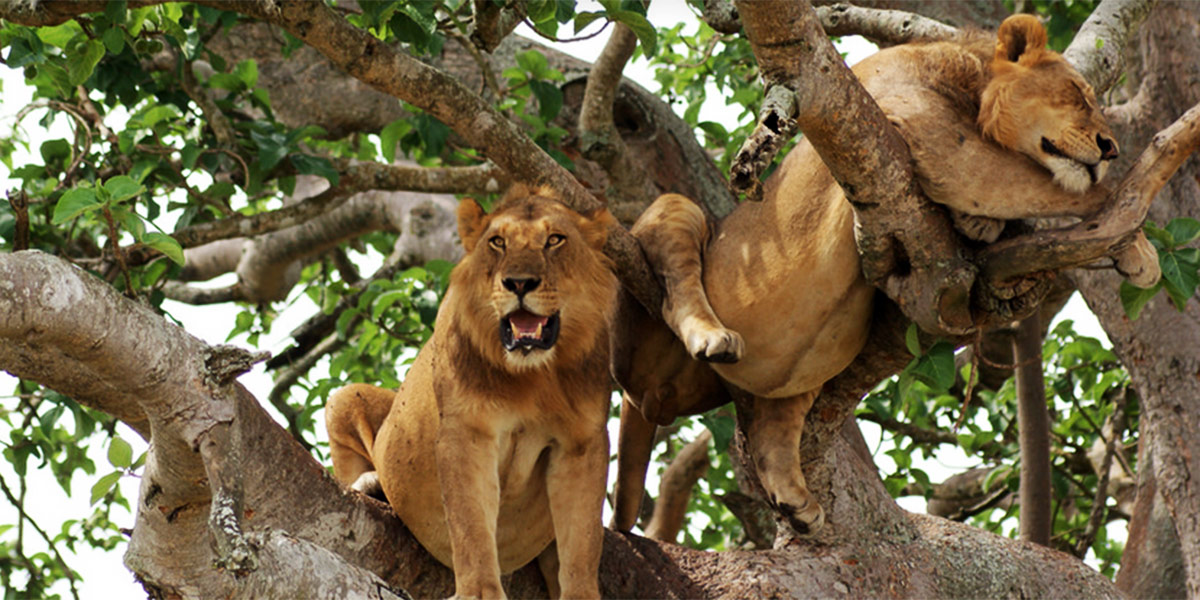 Much of Uganda's wildlife was poached out 50 years a go, especially elephants, but now the area is protected and elephants numbers are expanded by those fleeing from the Congo where poaching is still a problem.
This park is easily the most popular tourist attraction of Uganda. I was pretty excited to see the park since I had wanted to visit it all along.
For me the most attractive feature of Queen Elizabeth National Park were its rich ecosystems which were very diverse in nature.
Its thick and humid forests, its beautiful lakes, fertile and welcoming wetlands, enticing savannah, wide array of wild species, big game etc., were what pulled me and many any tourists like me irresistibly to this park.
The park offered a beautiful panoramic view which filled me with awe and reverence at nature's grandeur. Queen Elizabeth National Park has the famous Rwenzori Mountains at its back.
One can behold incredible craters which have been miraculously carved by nature in the form of green hills. The park also offers spectacular view of the Kazinga water channel.
What adds more beauty to this view is the sight of elephants, buffaloes and other forest inhabitants bathing along the water banks.
Not only does it contain nature in its most scared and holy form, but it also claims a very rich cultural history to its name.
My guide filled me in with this intriguing history and cultural folklore of this park, which only added spice to my excursion.
Also, Queen Elizabeth National Park in Uganda is a wonderful opportunity to meet the local communities of the area and get acquainted with the native culture.
I got to see many dances and musical performances in the park by the Ganda natives. Along with these cultural interactions, I amused myself in this historical and natural park by cruises along the water channel, chimpanzee tracking and game viewing.
If things were to be stated simply, I would say that my trip to Uganda would have been incomplete, had I not visited the Queen Elizabeth National Park.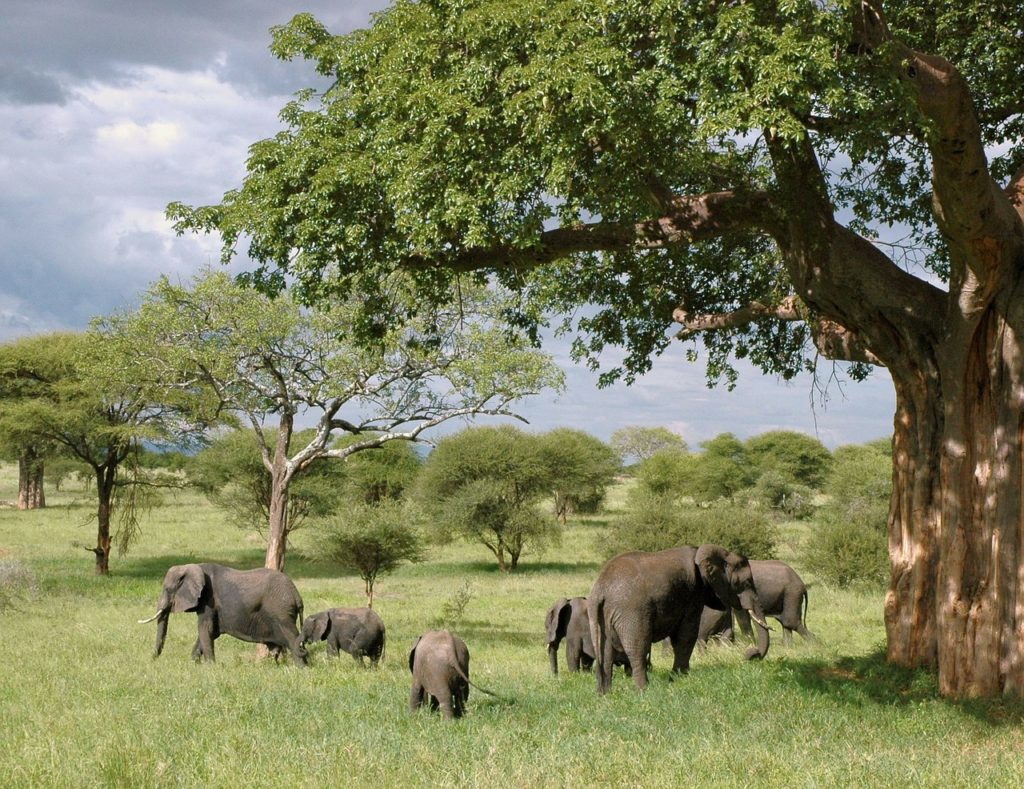 The wide bio-diversity of habitats means that Queen Elizabeth National Park contains the most astonishing number of species – almost 100 types of mammal and 606 different birds!
The Kazinga Channel alone is said to contain the world's largest concentration of hippos. Other wildlife includes warthogs, buffalo, rare aquatic sitatunga antelope, giant forest hog, beautifully horned Uganda kob, topi, water buck, elephant and leopard.
There are no giraffe, zebra, impala or rhino. But the park comes complete with chimpanzees who crash about and clamor high up in the trees. With so many chimps and other monkeys your almost guaranteed seeing these magnificent creatures in the natural habitat.
The Maramagambo Forest, south of the Kasinga Channel is also home to large numbers of chimps, plus a number of other monkey species.
Some rare and odd birds inhabit this park and keen birders come from all over the world to clock up a sighting of the peculiar, shoe-bill stork. This giant bird stands 4-foot high and looks like something you would find in Jurassic park! This and a myriad of other birds and animals are best viewed from a boat on the Kasinga Channel.