Uganda
Uganda is a marvel of a country that has vast greenery resulting from the high rainfall and volcanic plateau situated between the Ruwenzori Mountains and Lake Victoria.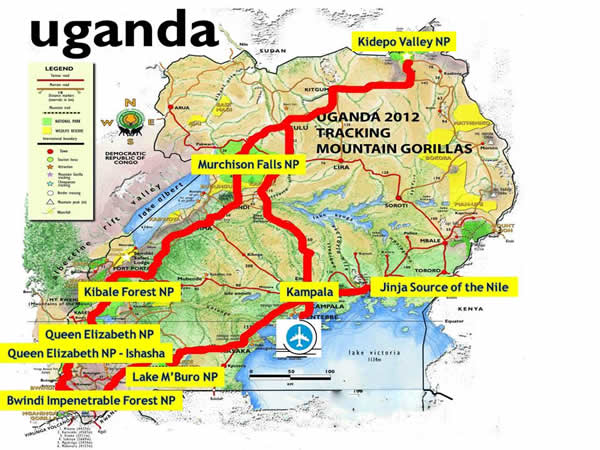 The period between 1962 and 1986 threw Uganda into chaos and many wars between the governments and rebels of the day.
Reprieve came to Uganda in 1986 when then rebel leader and current President Yoweri Kaguta Museveni brought peace and calm to Uganda.
Since then the country has been peaceful and visitors come from far and wide rediscovering the beautiful and spectacular country that is Uganda.
Uganda is full of unique wildlife littered in National parks from across the country, and has spectacular mountain gorillas. Uganda is one of the few places in the world where visitors are able to see the beautiful mountain gorillas up close.
Uganda's capital city is Kampala and it is the center of economic activity. The city has continuously been rebuilt after it experienced systematic looting and destruction resulting from government changes.
The city's infrastructure was restored and Kampala is home to office towers, five star hotels and shopping malls that keep appearing regularly.
The City of Entebbe is the former administrative capital; the city offers spectacular scenery as much as it is run down.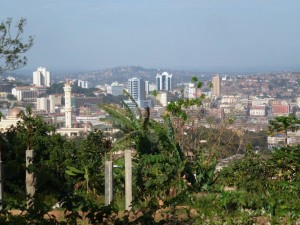 The city has botanic gardens dating back over a hundred years that are increasingly being restored back to their former magnificence. The gardens make the perfect location for a romantic stroll or a family picnic. Uganda's International Airport is situated in Entebbe that is only a 40 minute drive from the capital city.
Other towns: Jinja town is where the source of the Nile is found, Mbarara town is located on the road west Fort Portal at the foot of the Ruwenzoris.
Mblae town is on the eastern border and all the towns economic recovery is underway and has transformed them into ideal tourist destinations as you embark on a journey exploring the magnificent national parks and the country as a whole.