10 Important Tips For Becoming a Carry-on  traveler.
Today, after two weeks absence, we look at some tips on how to become one of those enviable "carry-on bag"  travelers that will make your summer travel a lot easier and cheaper.
Not to mention the time saved waiting anxiously at the carousel for your baggage, which may or may not arrive in good condition. All major American airlines now levy a charge for checked baggage (except for Southwest and JetBlue), so you can save $15 – $20 each way by converting to a one bag carry-on traveler.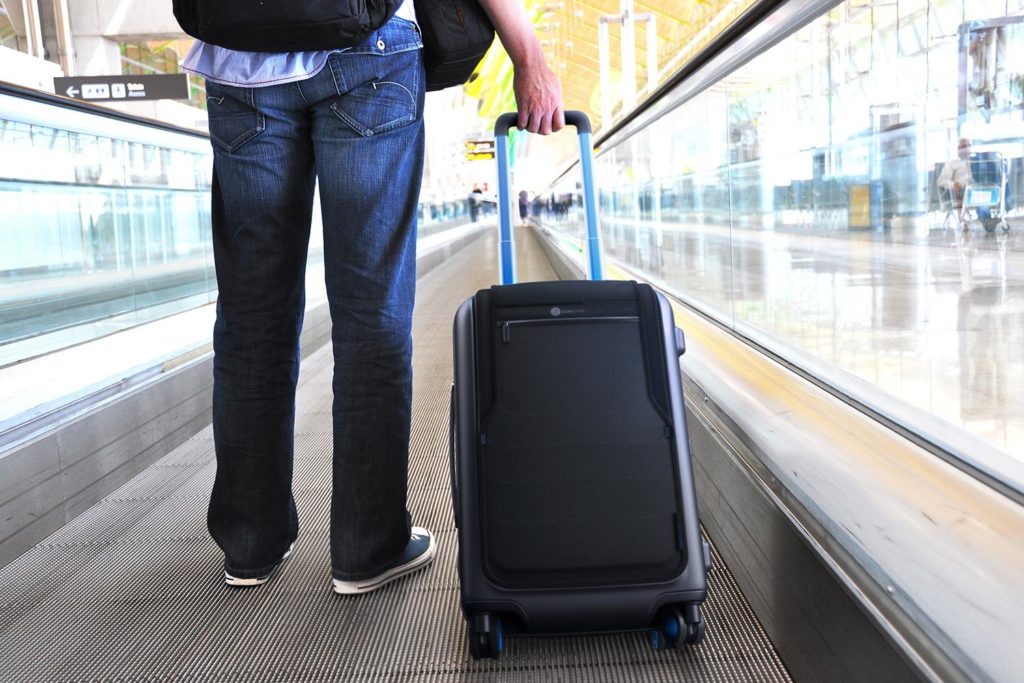 Taste the sweet freedom of not having to drag a trolley-load of luggage along and having to hoist it onto the security counter, then back into the trolley, and doing the same at the check-in counter and collecting it all again at the other end of the journey.
As the cost of checked baggage, especially oversized or second bags, differ from airline to airline, it would pay to familiarize yourself with these costs for all US airlines if you have any doubt that carrying on your luggage will save you money.
For a family of three or four, that's real money we are talking about. When you land at the airport as a carry-bag traveller you can walk right out the door and be home in a fraction of the time it would have taken to collect baggage.
Without further ado, here are 10 tips to help you become a carry-on traveller:
Know what the limits and rules are for carry-on bags. This is especially true for overseas travel where baggage restrictions are much tighter.
Visit WebLuggageRetailerebags.com for information on carry-on requirements for most major American airlines.
They even recommend which bag is best to use for the particular airline you are planning to use. SeatGuru is another site for valuable information on baggage rules for all minor and major airlines, not only in the US, but all over the world.
Correctly measure your bag to ensure that it will meet the required limits. Measure the entire width and length of your bag, including the wheels and handles which could add another inch or two to its size. Instead of buying a new bag, since we are talking about saving money, first check if you have a one that will fit the hand-luggage requirements of the airline. Most domestic carriers allow a generous limit of 50 linear inches but as a rule you will always get away with a rolling bag that measures between 19 to 22 inches Anything above that and you may be asked to check your bag in. If you think you need a new bag, then Luggage City has some great options.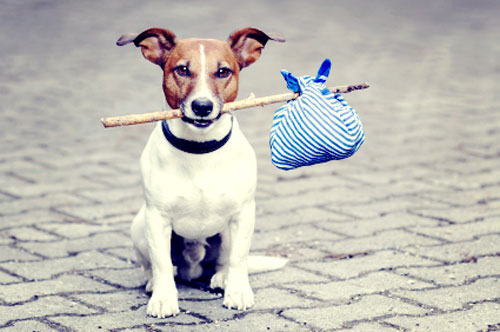 Weight is important and therefore wheels are not always the best. For a short trip a small backpack or duffle will lighten your load considerably since the wheels and the handles on a roller bag may add inches and weight. A duffle or backpack is also easier to carry if you are going to commute by train or subway after the flight. Maximize your personal item such as a purse or laptop bag allowed in addition to your carry-on bag by most airlines. Try switching to a small backpack for personal items which takes much more than a purse but will still easily fit under the seat of the aircraft. If you need a purse, pack it flattened into your carry-on bag. If it is small enough it may fit into the back-pack.
Eliminate all liquids and gels from your packing as you will not be allowed to take them on-board. The requirement to travel without liquid cosmetics is one of the hardest parts of switching to a carry-on traveler, but it can be done. Definitely leave behind things like shampoo and conditioner, spray-on deodorants, shower gel and sun tan lotion. Rather purchase these at your destination or use the products supplied by hotels if it is a short trip. Switch from lotions to creams for face and body and only take travel sizes.
Minimalize your wardrobe by taking only a couple of changes of clothing. This is where dual purpose clothing comes in handy like pants with zip-off legs that turn into shorts, and jackets with loads of pockets. Pack clothing that can be worn in the daytime and spruced up for evening wear. Take garments that mix and match in different combinations. Pack underwear and socks into Zip-Loc bags and squeeze all the air out. If you are going on a long trip and staying at different locations your back and shoulders will thank you for not having to lug 20 pounds of luggage from one destination to another in addition to your hand luggage. Use layering when dealing with multiple climates. Use a light T as a base and remember that the same fleece or sweater can be worn multiple times as long as the bottom layer close to your skin is changed regularly.
Take only one pair of shoes in addition to the pair you are wearing, which should be the bulkier of the two pairs. Take a pair of sandals that can be worn in the daytime as well as look quite elegant at night. Flip-flops for the beach can be cheaply bought at your destination and left behind when you leave. The golden rule, however, is to only take shoes that are comfortable and certainly not anything that is new.
Careful packing is extremely important so pack light every time you travel. Put an outfit together and roll it into a tight roll. This will prevent creasing, lock out unwanted air that takes up space, and simplify your unpacking. Pack heavier clothing like jeans flat in the bottom of the bag before adding the rolls. Pack smaller items around the rolls and feel your way around to find all those empty spaces that can be filled with small items like your favorite wrinkle cream or a small bag of makeup. If you pack carefully you will be able to get a week's clothing into a 20-inch carry-on bag which should weigh no more than 20 to 22 pounds. Take your jacket on the plane with you to save weight and space. Ideally you want to aim at something like 17pounds.
Use some of the money you save on baggage checking to spend on laundry along the way. Small personal items can be washed in the hotel room sink and will dry overnight, larger items can be sent to the hotel laundry. A small amount of dry laundry powder sealed in a Zip-Loc bag will come in handy for washing underwear and socks.
Lighten the load by not taking extras like jackets and boots unless you know it will be cold. If the weather suddenly changes and you need an umbrella, a warm jacket, or a special outfit for a party – that is what outlet malls are for. Take separate outfits like tops that can be matched up with skirts, pants or shorts and worn casually, or dressed up for dinner.
Limit the amount of electronic gadgets you take. They weigh a lot and these days iPads and Smartphones take the place of heavy, bulky laptops. Don't take a camera unless you are a photographer, your cell phone camera takes perfect pictures and you can immediately share them on social media. An iPhone can take the place of most electronic devices – to watch movies or sport, check internet and answer mail with free Wi-Fi at internet hotspots, listen to your favorite music, and much more, all on one small compact device.
Becoming a carry-on traveler requires a change of mind-set rather than a change of habits. Some people become extremely attached to certain possessions as well as habits when travelling and may find it more difficult than others to convert.
However, if you are motivated enough to make the change it can be done.  Just imagine gliding past long lines at the check-in counter with your online boarding pass that you printed yourself in your hand, literally leaving behind every shred of anxiety and stress associated with the days when you travelled with mounds of luggage. As far as I am concerned, this in itself is worth a fortune.